Deck and Sunroom Designs Provider in New York
We have over 15 years of engineering experience, including creating deck and sunroom designs in New York. We'll bring a touch of outdoors into your home or a bit of your home into the outdoors.  
Also, our renders will help you make informed decision on the addition to your home and provide you with the required materials and cost estimates. Contact us or visit our Facebook and LinkedIn pages to learn more about us and our work.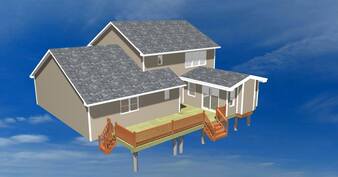 Deck With Sunroom Addition